I'm not a golfer.
...but I make my living through the game! During my high school years, I began diving for golf balls in the afternoons after school or after working in my father's dry-cleaning business.
It was the monetary rewards from my catch plus the enjoyment of being outdoors that kept me focused on golf ball retrieval. I could earn as much on a Saturday diving in the water hazards as I could all week at the dry cleaners.
The local golf courses scattered around my hometown helped me generate enough income to pay my essential bills and invest in better, safer scuba diving equipment to improve my golf ball diving experience.
Finishing my college days with a degree in petroleum geology, I began working in the petroleum and plastic industries. I still dove for golf balls on weekends and expanded my territory to the surrounding counties.
In the 80s, I was still diving for golf balls part-time on weekends while working full-time during the week in the plastics industry. Marriage and two daughters made me realize that if I was going to try golf ball retrieval as a career, now was the time to make the leap. I was looking for the stability which the petroleum and plastics industry could not provide due to changing market conditions.
So, I started by expanding my territory and selling unprocessed golf balls to larger, established golf ball companies. I realized that, with some added work, they were cleaning, grading, and reselling them for a large profit margin.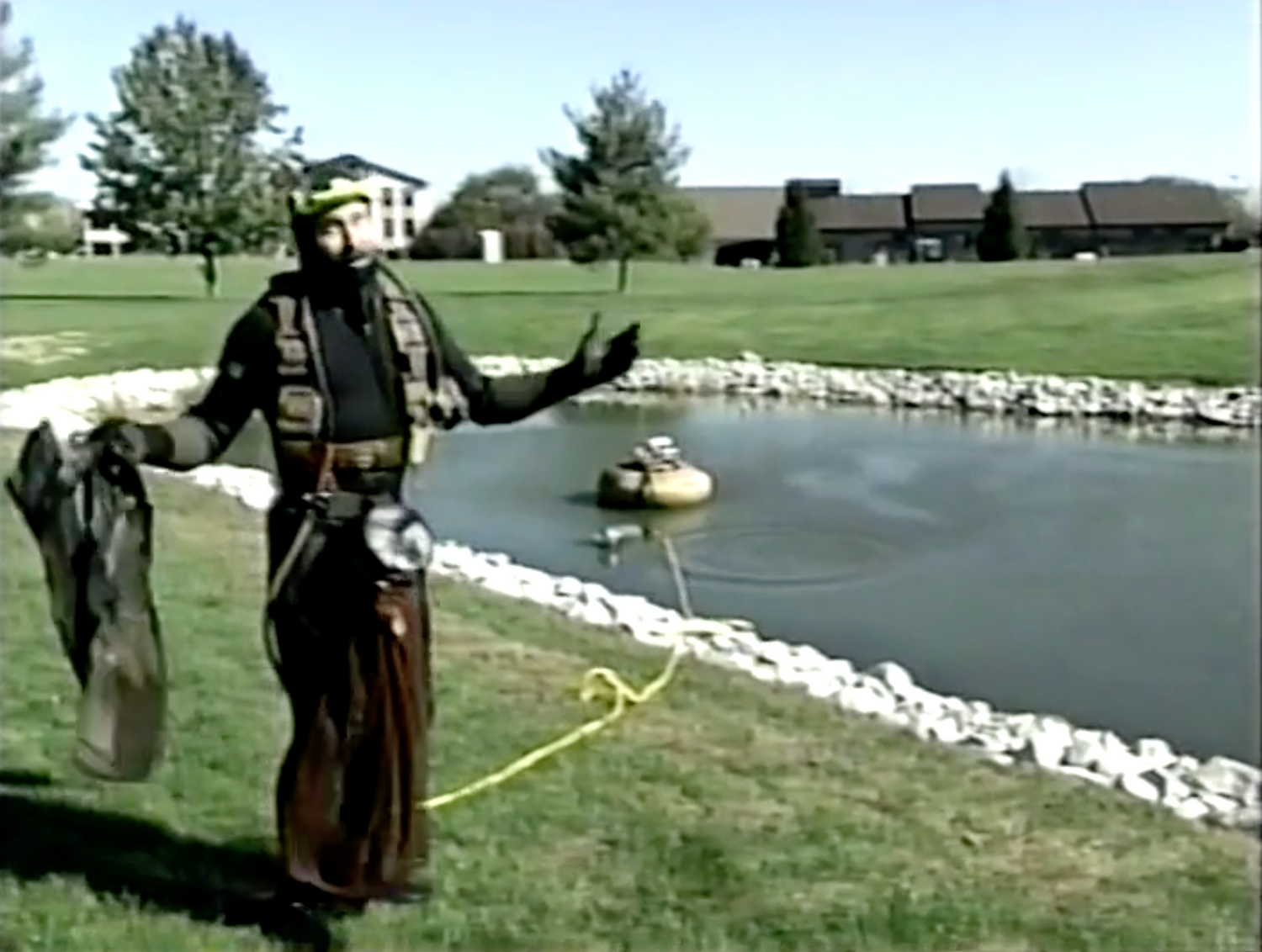 In 1993, I founded Rawhide Golf Ball Company with the goal of not only retrieving golf balls from the course lakes and ponds but processing and marketing them to golf courses, driving ranges, schools, and golfers themselves throughout the nation.
Retrieval of the golf balls was my original goal. I used scuba tanks until I could afford a hookah set up which is an inner tube with a compressor that floats on top of the water that supplies my air. This saved wear and tear on my back!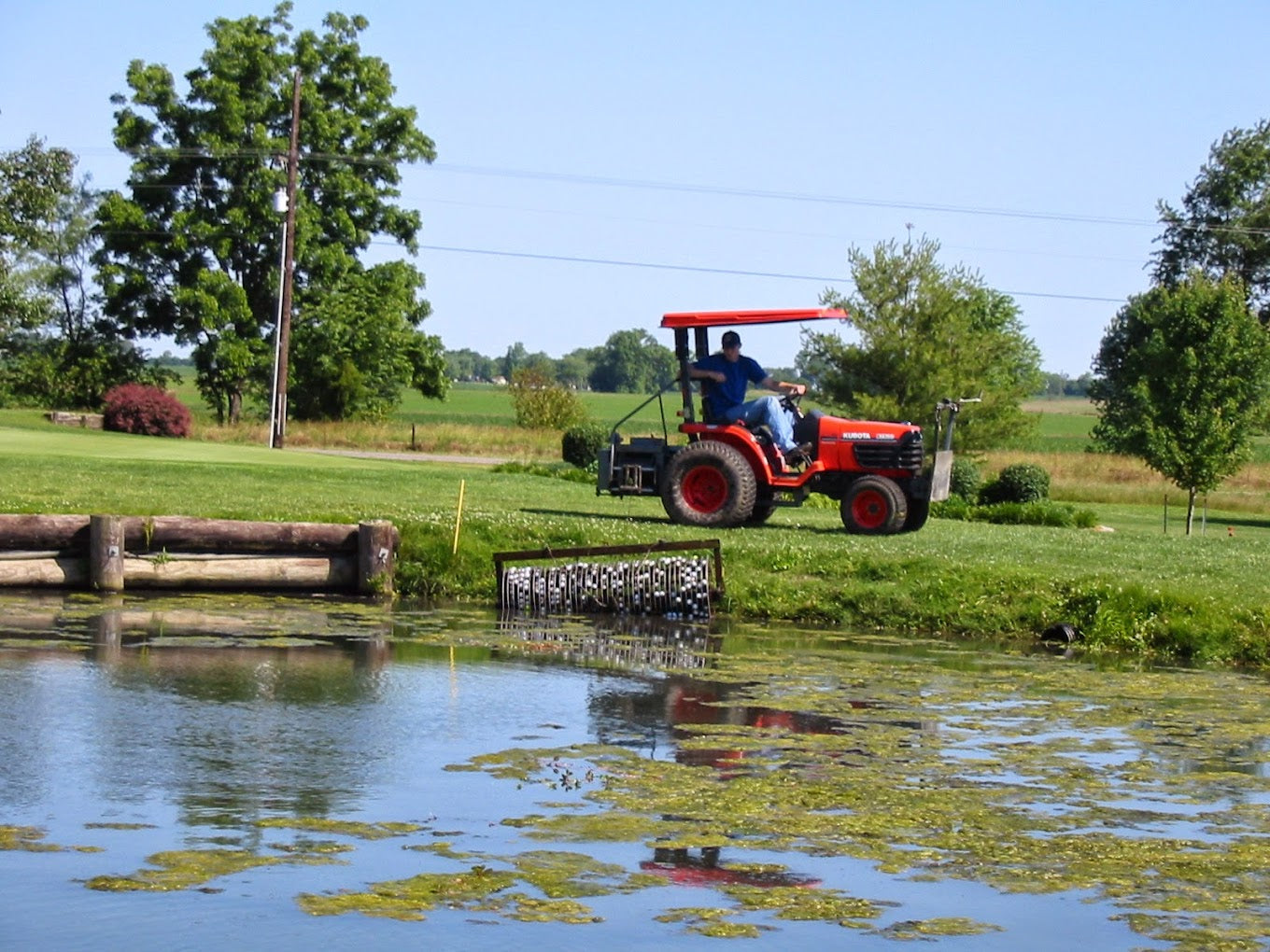 I realized that I couldn't do this forever and so I developed a mechanical system using 2 small tractors, winches and cables, and a custom "roller" disk.  These were developed through observation, trials, and errors…lots of errors.  And I have put tractors in the bottom of several ponds to prove it!
The rollers are like a row of disks that move across the bottoms of the ponds and golf balls wedge between them. This is rolled between the tractors on either side of the pond until it is full. A roller can hold between 400 and 600 golf balls so it made quick work of what used to be an all day dive for me. A good yield is between 8,000 and 15,000 golf balls.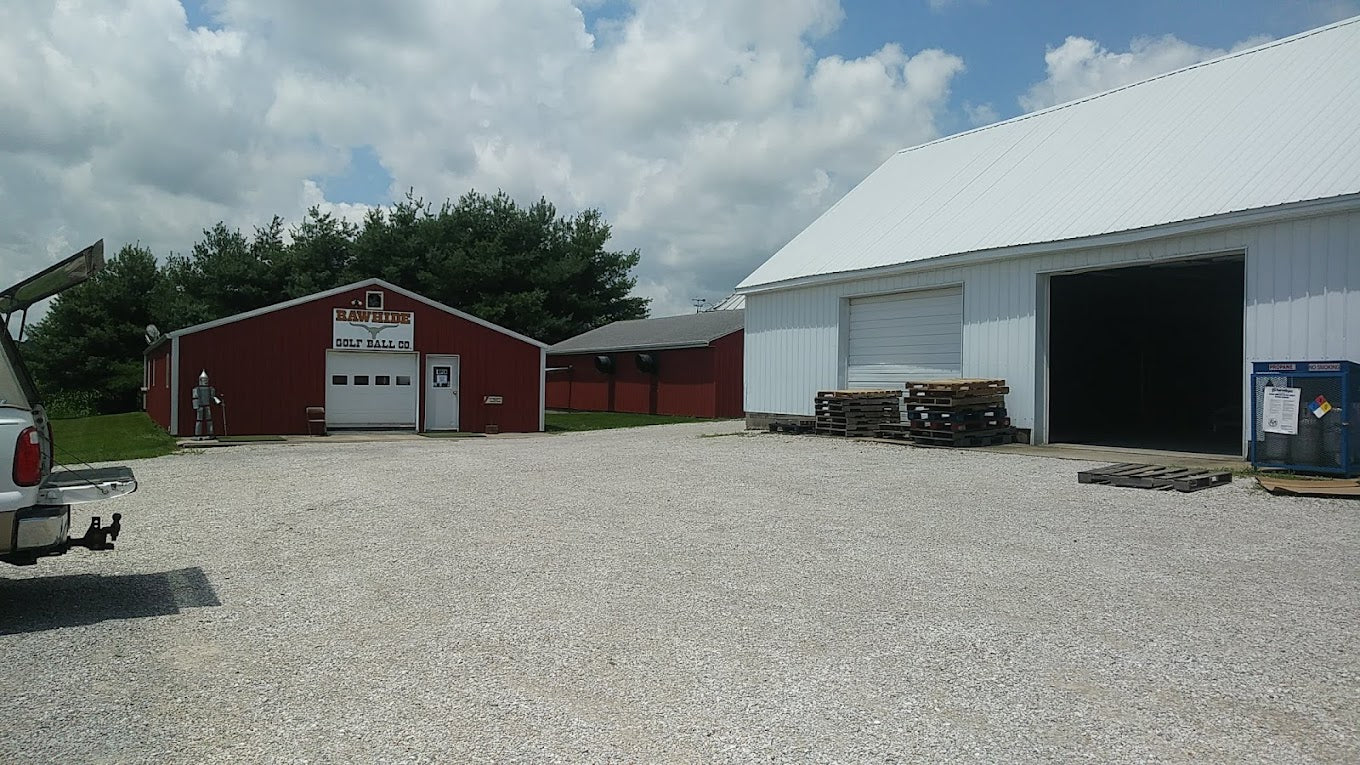 I've since branched out from 10 local courses to a 250 mile radius of my shop with over 150 golf courses.
The business grew quickly and I happend to need more space about the time that my father-in-law decided to retire from farming. I was able to repurpose his barns for use as a processing center, storage, and business office. We now have several employees to help out at our Southern Indiana shop.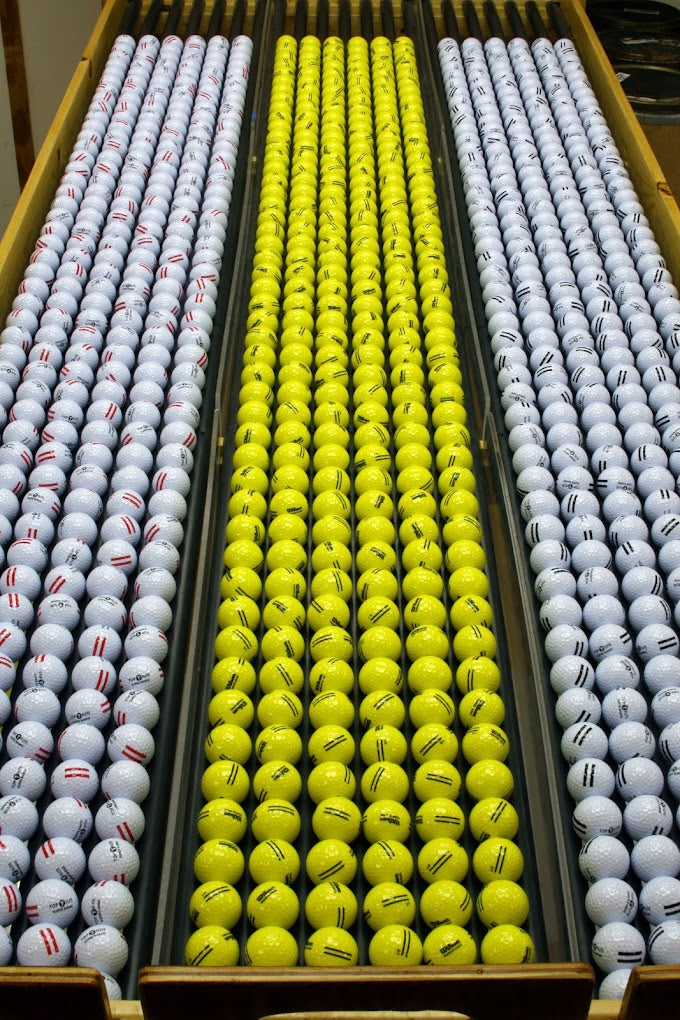 Golf courses love used golf balls due to lower costs and higher profit margins.  Higher quality grades can be sold in their pro shops while the lower quality grades are striped for range balls.
Balls are graded according to color, brand, blemishes, and stains. Only the top 40% of the recovered balls are A-B grade.  50% are usually C-D grade and can be striped for the driving ranges.  The bottom 10% are the E grade and great for those "hit-em and forget-em" shag balls.
The latest expansion of Rawhide Golf Ball is acquiring, processing, and marketing used golf ball practice mats. Not too long ago, national company with over 50 driving ranges offered me their used mats after only one year's use.  These are high quality mats that show little wear and can be cleaned and resold. 
We buy thousands each year, clean, grade, and resell them to driving ranges and individuals at a price far below the price of a new mat.
New in 2021, Rawhide is introducing custom golf ball mat trays to homeowners to compliment the practice mats that we sell.
Designed and built by me in my wood shop, I experimented with woods and chose imported Brazilian Tigerwood to create the golf ball mat trays.  Branded with our logo, each tray is unique as the wood has differences in shades and color that add to the overall beauty. Tigerwood is known for its durability and water resistance and is frequently used in boat hulls and decking.  Perfect for outdoor use!
So that, in brief, is my story and the story of Rawhide Golf Ball Company.  If you want more information, just give me a call.  I have lots of stories of snapping turtles and blackout underwater conditions that I can tell!