Rawhide Golf Ball Co.
Regular price
Sale price
$45.00
Unit price
per
Sale
Sold out
Love hitting the links but hate leaving your home? Rawhide golf mats give you the performance of a pro-level driving range mat in your own backyard!
These mats are 1'x2' with a rubber tee hole on each end. They are great for kids and for small spaces!
Free shipping within the 48 contiguous states.
View full details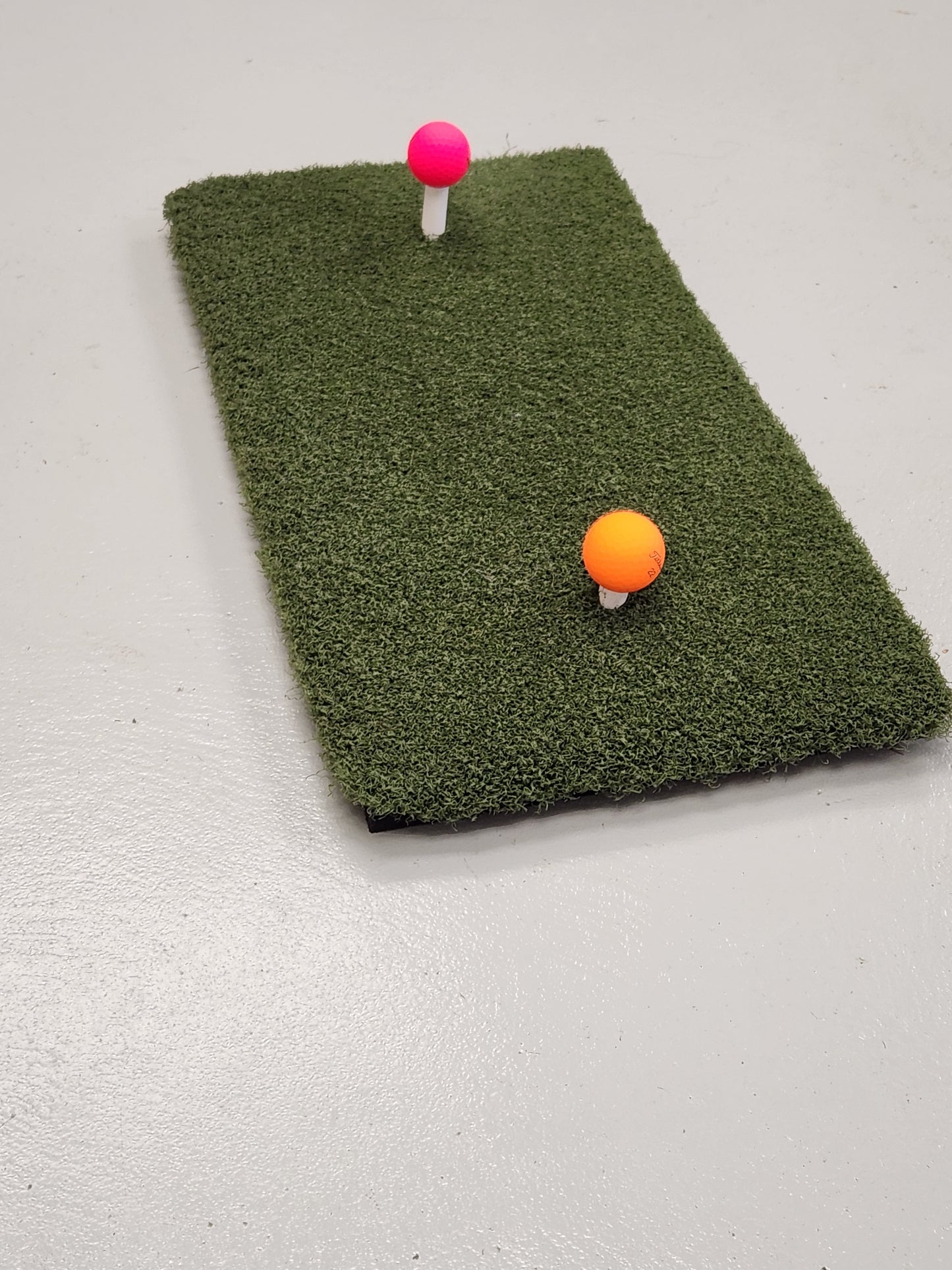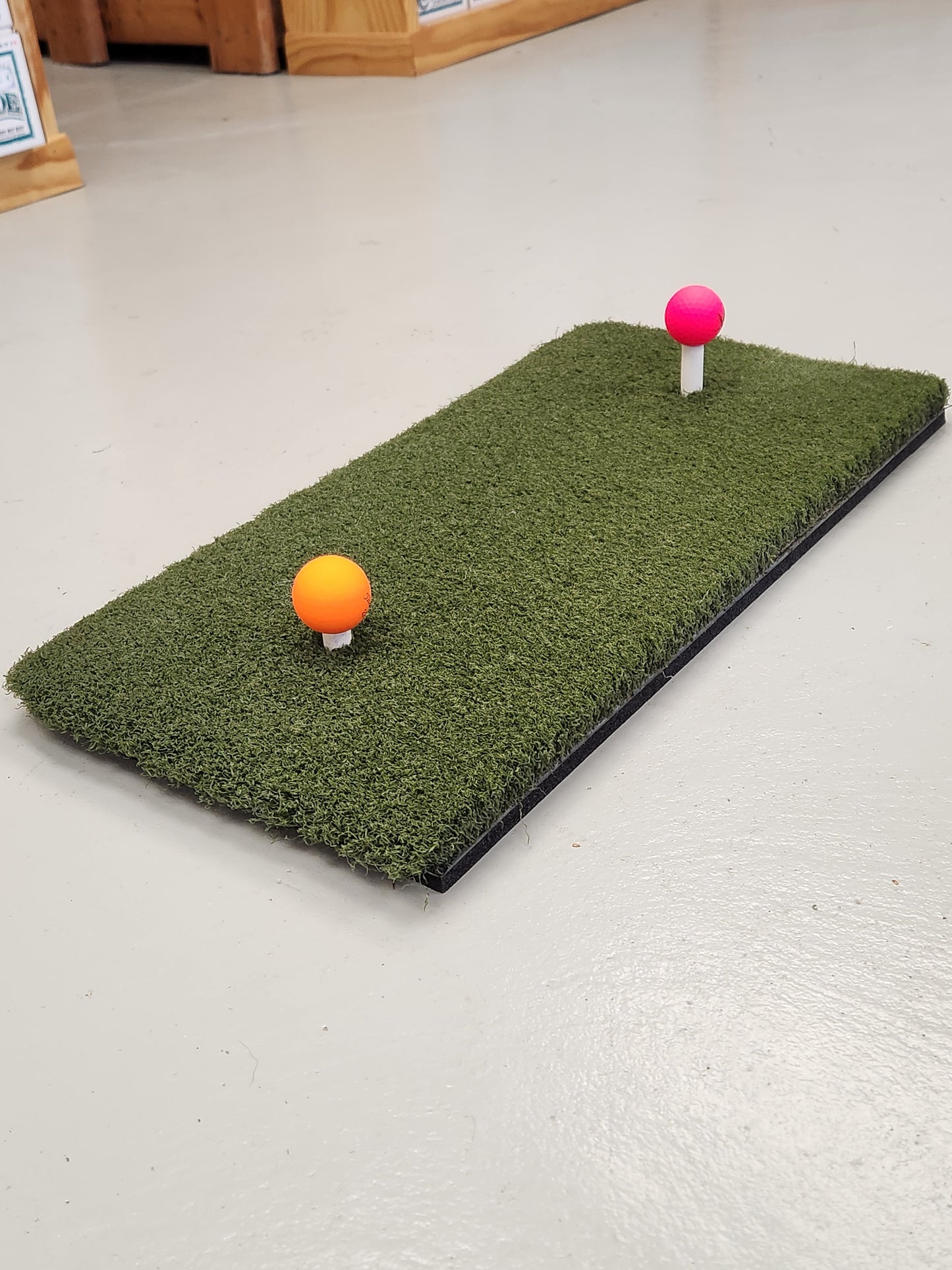 The Details
Shipping Information

Price includes flat shipping rate within the 48 contiguous United States. Shipping rates to Alaska and Hawaii calculated at checkout. Contact us directly prior to placing your order for shipments to any other destination.

Shipping options include UPS Ground with each mat rolled and boxed or by freight palletized flat and shrink wrapped for protection in larger volumes. Shipping companies may vary to allow you the best convenience and lowest cost.
Return Policy

There are no exchanges or returns on 1x1 mats
Step 1: Cleaning
As soon as we receive used golf mats from our supplier, we clean them up! Each mat is hand-vacuumed, power washed, and completely dried in our custom dehumidifying chamber.
Step 2: Inspection
After cleaning, we inspect the mats and grade them by use. Like-new mats with all four tee holes in perfect condition become Grade A mats. Most mats have 1 or 2 worn tee holes, and are sold as Grade B. If mats have turf wear above all four tee holes, they're sold as Grade C. If the teeholes aren't in excellent condition, the mats are marked as Grade D, cut into pieces, and sold as mat extensions.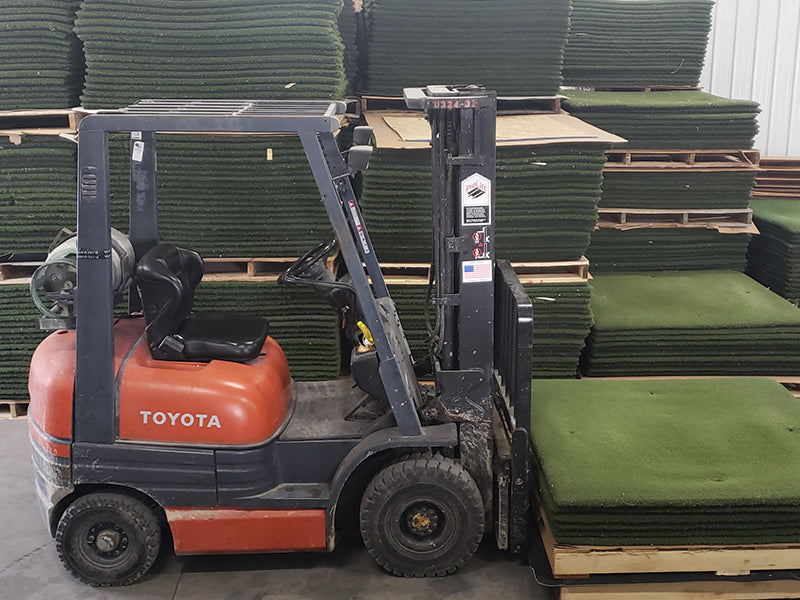 Step 3: Shipping!
When you place your order, our team prepares your mat by rolling it and wrapping it up super-tight in plastic wrap. Then we box it up, tape a shipping label to it, and send it right to your front door!